EXCITING SEMINARS BACK IN 2024!
WE HAVE PUT TOGETHER ANOTHER GREAT LINEUP FOR A FULL WEEKEND OF SEMINARS, TIPS & TRICKS, AND HAWG TROUGH DEMONSTRATIONS! BACK BY POPULAR DEMAND IS THE MUSKY PANEL AT 2:45PM ON SATURDAY! THE PANEL INCLUDED JAMES LINDNER, RANGER RICK KRUEGER, MIKE CALDARAZZO, AND CHRIS TAURISANO. ASK THE PRO'S ANYTHING YOU WANT!
EXAMPLE 2020 SEMINAR SCHEDULE
JAMES LINDNER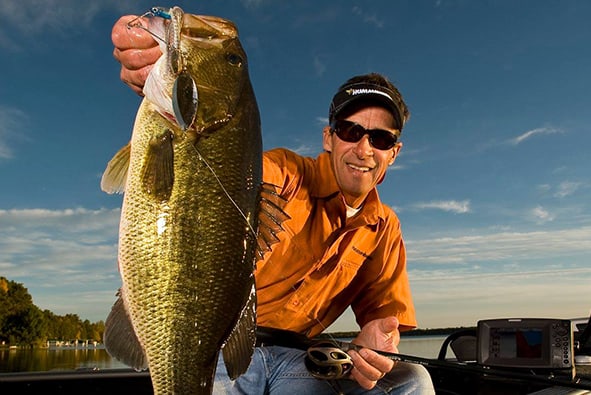 Growing up in the world of sport fishing, James Lindner has filmed and fished from the Arctic Circle to the Gulf of Mexico, and from the Atlantic to the Pacific coasts and just about every place in between. As a renowned multi-species fisherman, James has few equals; and his prowess in the world of musky fishing is legendary. Today James is cohost of Lindner's Angling Edge and Fishing Edge Television shows and CEO of Lindner Media Productions Recognized as one of the best directors and producers in the outdoor
industry, James lives, eats, and sleeps fishing. In 2008, James was inducted into the Freshwater Fishing Hall of Fame as a Legendary Communicator for his outstanding achievement in the realm of sport fishing. In 2003, he was also honored as the Rapala Angler of the Year and has been inducted into the Minnesota Fishing Hall of Fame. Today Jim, along with his brother Dan, his son Nick and nephew, Troy, plunged into the multi-faceted T.V. and internet social media world. One of his newest projects, AnglingBuzz, is an exciting new ground-breaking brand that brings new and current fishing information to fishermen in real-time. And at the same time, he launched a new program titled, "The
Ontario Experience," which features travels to some of North America's last wilderness.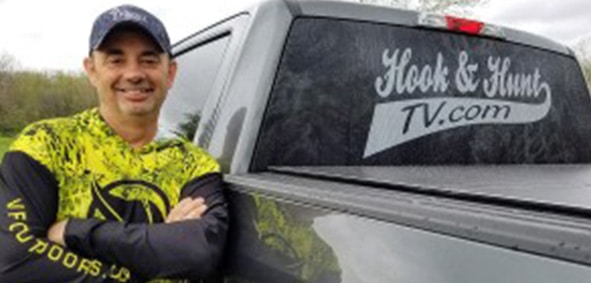 Jim Crowley father stated him fishing when he was 3 years old. He has fished in 6 different countries and on numerous bodies of both fresh and salt water. A multi species angler, Jim is sought after for his informative and entertaining seminars. He has been a member of the Rapala team for over 13 years! Dan Quinn, Promotions Manager for Rapala stated, "Jim has one of the best seminars I have ever seen!" Jim also founded Hook & Hunt TV. You can see him Saturday and Sunday giving seminars and demonstrations on the hawg trough!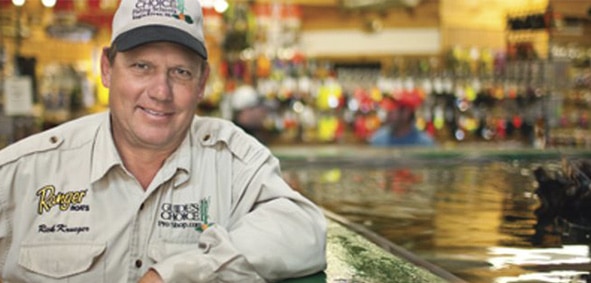 "Ranger" Rick Krueger is widely considered one of the top musky guides in northern Wisconsin. He was one of the original editors of Musky Hunter Magazine and is a 37 year Wisconsin musky fishing guide and legend. Rick owns and operates Guides Choice Pro Shop and Guides Choice Fishing School. If it is big musky you are after his seminar and the musky panel is a can't miss for you!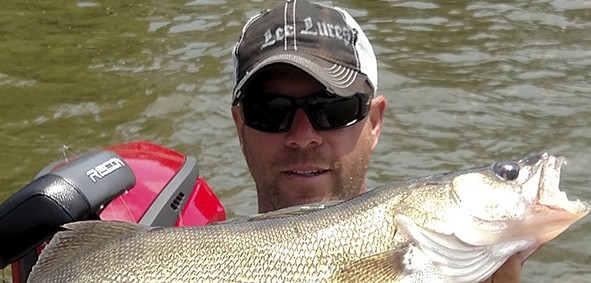 Chris Taurisano has been guiding full time for 8 years. He spends 325 of what he calls the best days of the year on the water. At an early age Chris attended Al Lindner's Camp Fish and has been hooked ever since. Chris's T-Bone guide service has quickly become one of Northern Illinois and Southern Wisconsin's best! Don't miss your chance to hear from this local water expert!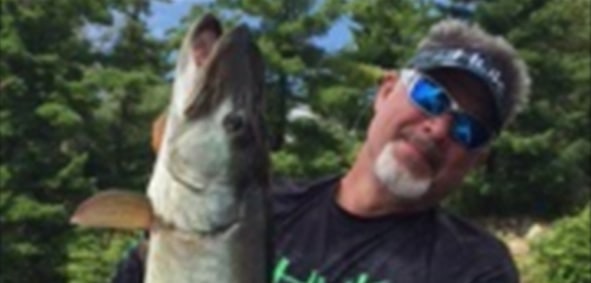 Mike Caldarazzo is a National Freshwater Fishing Hall Of Fame angler with over 30-years of muskie/pike fishing experience. While his specialty is arguably muskies, Mike is equally adept at catching northern pike and other gamefish. Mike is a fishing educator and pro-staff member for Guides Choice Pro Shop based in Eagle River, WI. Mike is a frequent guest speaker at seminars, sport shows, and muskie banquets. He has captured well-over 2500 muskies…, including dozens of trophy-sized fish.
Mike's passion lies in helping anglers catch either their first musky, or the fish of their dreams. Mikes knowledge can greatly improve encounters with trophy-class fish. Mike has been featured in Midwest Outdoors Magazine, Saskatchewan Trivia Challenge and he competes in the Professional Muskie Tournament Trail.
On July 18, 2000 – while fishing Lake Athabasca in Saskatchewan Canada, Mike was fortunate enough to capture an extremely large Northern Pike which measured 54" in length. There were 6 witnesses to his catch, including 2 local Guides. After a thorough confirmation process with the National Freshwater Fishing Hall of Fame, Mike was inducted as the (All-Tackle) World Record holder (Catch & Release Division).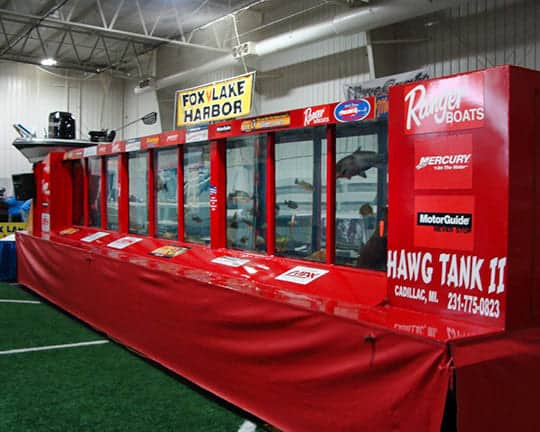 Hawg Trough Aquarium See the hottest new lures in action in our 3,500 gallon aquarium filled with monster fish.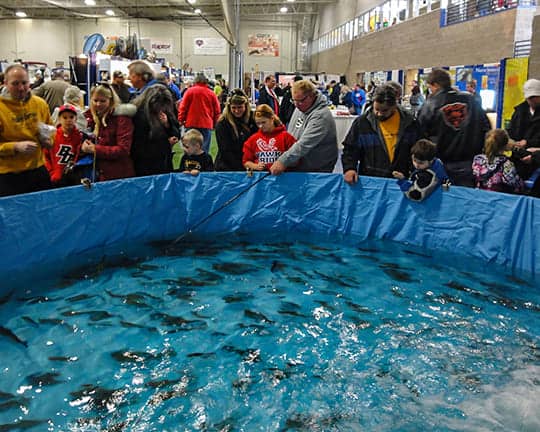 Trout Pond-Bring the whole family to fish in the trout pond and see how many fish you can catch!  The trout pond is a ton of fun for all ages and the best part is it is FREE for kids!!!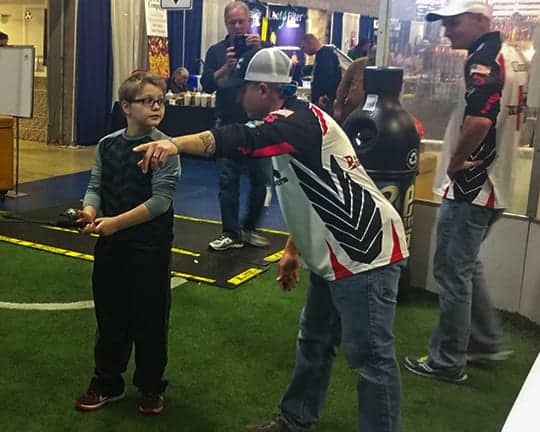 Kids Casting-Kids can practice their casting, learn new casting techniques, and enter the casting contest!  All of these are FREE for kids all weekend long!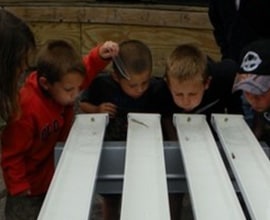 Minnow Races-Kids of all ages love stopping by and racing the minnows!  Free to play and prizes for all winners!